Coronavirus (COVID-19)
LEVEL OF COMMUNITY TRANSMISSION REPORT
This reports shows if the community spread is in the LOW or <5%, MODERATE or 5 to 10%, or SUBSTANTIAL or >10% AMOUNT in regard to the positivity rate of COVID-19 testing in Pennsylvania Counties.
Currently, McKean County is SUBSTANTIAL at 10.3% of COVID tests are positive. Elk County is MODERATE at 5.9% of COVID tests are now positive. Cameron County is LOW at 4.3% of COVID tests are positive.
This data tells us that Community Links staff need to be vigilant in wearing masks, washing hands and social distancing. Remember to screen consumers if they are showing any COVID 19 Symptoms, have been exposed to individuals that have COVID 19 symptoms or have a fever.
If you need MASKS, WIPES or HANDSANITIZER, just ask your supervisor.
COVID-19 Vaccines
Pennsylvania is presently in PHASE 1A – For more inforamtion about the COVID-19 Vaccines in PA – Click here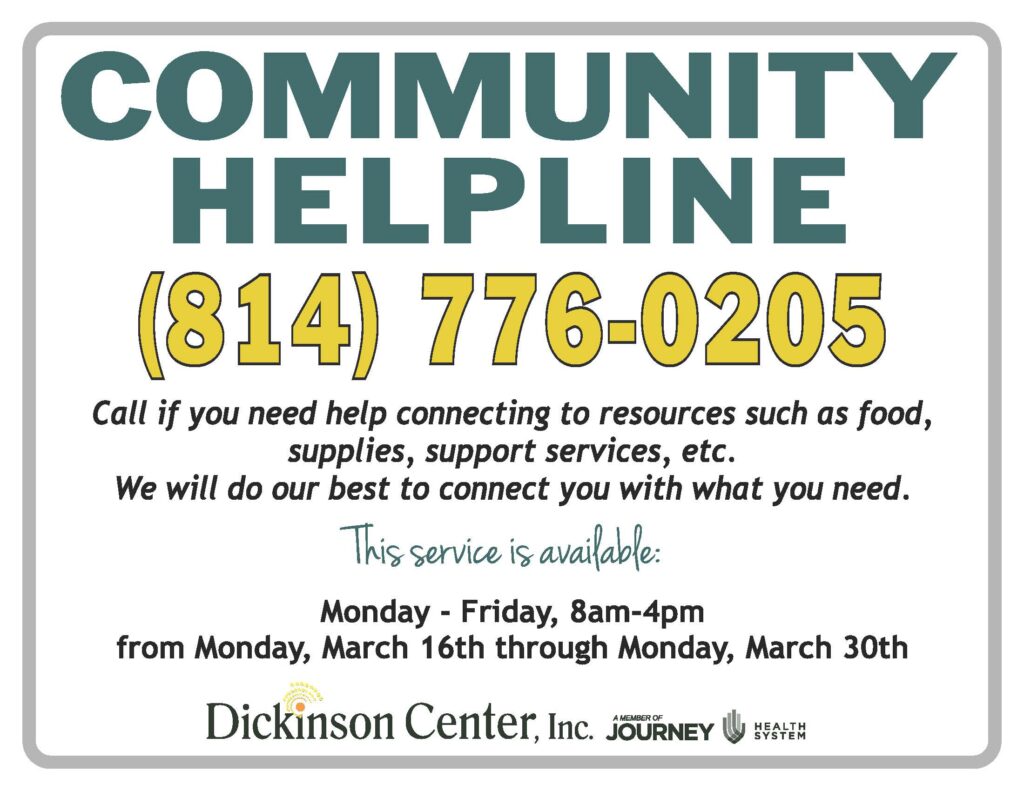 For up to date information about the Coronavirus from the Department of Health:
For up to date information about the Coronavirus from the CDS (Centers for Disease Control and Prevention):